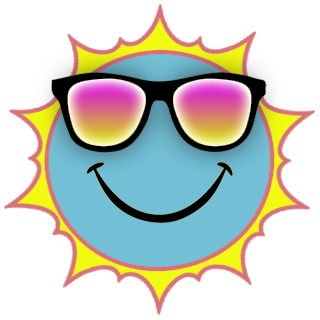 Hello and Welcome to Florida is Cool
Why is Florida so COOL?
Most of Florida is in what is referred to as the sub-tropical zone, but southern Florida, drawing a line east to west, just south of Lake Okeechobee is in the tropical zone, which means the temperatures and beach waters are the warmest on the United States mainland.
It's the only state that borders both the Atlantic Ocean and the Gulf of Mexico and it's flat, with no land higher than 345 feet above sea level. And, no matter where you are in Florida, you're never more than 70 miles from the ocean or the gulf. Florida also lays claim to the southernmost point in the continental United States, which of course is Key West.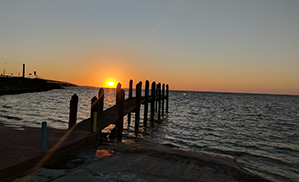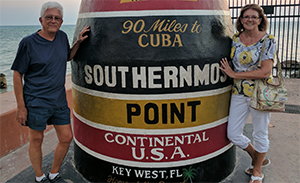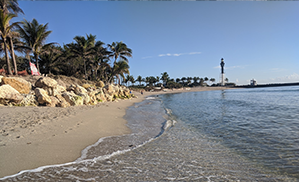 As cool as Florida is, that coolness attracts people, and too many people cause problems. Prior to World War II, Florida was the least populous southern state and now boasts the third largest population of all states. This dramatic increase in residents and of course enormous influx of tourists has damaged and in many cases decimated Florida's land and waters and in particular it's wildlife, agriculture and coral reefs.
The most powerful thing you can do is really what you should not do; don't bury your head in the sand. At the least speak up and if you really want to make a difference join a group that is focused on making real changes. Speak to the leaders in your community, your family, friends and neighbors. Make your voice heard.
Food production is a major driver of wildlife extinction. What we eat contributes around a quarter of global greenhouse gas emissions and is responsible for almost 60% of global biodiversity loss. Consider a plant-based diet.
Make wasting our resources unacceptable in all aspects of our life.  Every product we buy has an environmental footprint and could end up in landfill. The impact of plastic pollution on our oceans is becoming increasingly clear, having drastic impacts on marine life.
Use your purchasing power and make sure your money is going towards positive change. By supporting eco-friendly products which are less damaging to the environment, you're encouraging companies to source and produce their products in a sustainable way.
Be concerned about what impact your activities would have on the environment you want to enjoy. Don't pollute, "take only photos, leave only footprints".